February 3, 2016: Major Update to Invited
So everyone doesn't think that I give up too easily on projects, I have decided to try to REVIVE Invited from the dead.
Seriously, give me the paddles.
This app has flat lined since it was born.
So, I have come up with an app logic and design that is SUPER SIMPLE.  It is Literally a ONE PAGE App.
The concept remains the same.  A private place for families to gather and share their lives.  There has to be a market out there that wants to keep their private lives private?
Accountable Update is Close
My major Accountable update is set to be released by the end of the week (or early next week).
It will be the first time that I have in app purchases.  So the first time I can actually start making up some of my losses.
Hardware Project
We are working on my new hardware project.  I think this is a good one based on people that have offered to give me money for a piece of the action.
More details to come…..
---
January 28, 2016: Goodbye NewsRank
For the first time, I have had to retire one of my apps.  NewsRank had potential.  But I had to let it go…..
Unfortunately, the web scraper that was gathering the news headlines hasn't been working very well lately.
Than this week, it stopped working at all.
I went to Twitter to see what the problem is:
It seems like there are many people having issues with Kimono labs and their web scrapers.
So I dumped the project
Wasted a bunch of money….
And have included a reminder on my business plan to not rely on third parties for vital components of my software.
---
January 13, 2016: New Years Resolutions….
Happy New Year
I think I'm obligated to say that at the beginning of the post.  It has been a while since I have written here.  The traffic to the website hasn't left, and I felt somewhat inspired to write a short update today.
Since my app developer left me at the end of last year, I have been scrambling to keep my software apps functioning.  I haven't had any time for updating or new projects.
However, I am getting to the point where I am glad that my former developer has left.  He is and was a good friend, but I think he was coding deficient.  The new coder that I have is very thorough.  Unfortunately, he has to re-do all of the code on my apps, and this process has been expensive and time consuming.
I am hoping to have the Monetized Accountable Update done within 2 weeks.  It is a HUGE upgrade, although there are bugs that will need to be worked out.  I am also working on a Hardware Tech project.  This is new for me, but exciting……
Over the holidays, and in anticipation of New Years, I was given this Article to look at.
I had a slight twinge of conscious as I considered 5 regrets that people have at the end of life.  Here they are with a summary of how I think I am doing:
5). I Wish that I had let myself be Happier
This one will most assuredly go down as a regret of mine.  I have shiny object syndrome and am constantly looking for the next creative fix to increase happiness.  I often forget to consider the lilies and find myself caught up in the stresses/anxieties of my job and raising children.  I know this will be a regret because it is already one.
I am working this year on enjoying life and humanity more.  The day to day events and obstacles.
My goal for 2016 is to as Budha said "Do not dwell in the past, do not dream of the future, concentrate the mind on the present moment."
4). I wish I had stayed in touch with my friends
Yes and No.  I've always been a one friend type of guy.  My wife is my current friend.  As long as she feels that I am communicating well with her, I won't have regrets in this regard.  In 2016, I do hope that I can make someone smile or relieve a burden or add a sense of community to a person that feels lost, abandoned or out of place.
3). I Wish I had the Courage to Express my feelings
Ooh, feelings.  And expression of feelings.  Two things that I am worst at.  I don't want to express my feelings if they cause negativity or hurt someone else.  I would rather live with the feelings bottled up.  But if there are feelings that can uplift, compliment or encourage, I hope I have the courage to express these in 2016.
2). I Wish I hadn't worked so Hard
My Grandfather was/is a farmer.  He has passed away, but I am sure he is feeding his animals, plowing his fields, and tending to the heavenly earths even now.  I don't think he regrets working like he did.  I doubt hard work will be a regret of mine.  I can be inspired in 2016 to work a little harder.  Maybe work means doing more dishes, playing more card games with the kids, taking the kids out in the snow or waking up a little earlier to finish my chores so I have more time at the end of the day to enjoy with family:
1). I wish I'd had the courage to live a life true to myself, not the life others expected of me
I guess I'm not really sure what this means.  Maybe my intelligence or intellectual capacity is to simple to grasp this one.  I may say at the end of my life that I pursued too many dreams, that I should have stuck to the tasks at hand.  Maybe I will say that I wish I had suppressed my minds desire for creativity.  Maybe there are no fruits to my current paths?
There is something satisfying about living the life that others expect.  If I can live up to my childrens and wife's expectations, I will be content in the end.
---
December 9, 2015: Progress Report
It has been a while since I have updated appthink.org.  I have been working consistently, but progress has been slow and nothing has gone viral.
I had to let my original app coder go.  I have been as patient and understanding with him as I possibly can.  I have given him multiple opportunities to reconnect and start working again.  I really don't know what happened to him.  It is as if he has fallen off of the planet.
The trick is making sure that you get your source code without offending anyone.  Without the updated source code, I have nothing.
Fortunately, he sent me the code and I have someone new working on my apps.
Accountable will have a Big update released before Christmas, that will hopefully start to monetize it.
NewsRank
NewsRank app has been consistently gaining downloads since it was released.  It is a great headline news app with high potential.  I started an instagram campaign for it.  I have since deeactivated that account.  I hated posting Donald Trump news everyday and then reading the comments.  WAY Too much negativity for my liking.  So, I'm looking for other ways to market it, but basically banking on time and word of mouth.
Software
I have a couple of other mobile and mac software ideas that I am working on.  I will try to update more often here.
In the meantime, I hope you have a Merry Christmas:
---
November 18, 2015: How to Get Downloads
Our current struggle is getting app downloads.  We feel right now that we have two great products (Accountable Budget and NewsRank).  Invited is awesome too, but it has proven to be a dud.  So, our recent efforts have taken us away from development of new apps and more into improvement and marketing.
How to market an app?
We are pretty much trying everything from Twitter, Facebook, Youtube Videos, Google adwords, word of mouth, etc.
Instagram Marketing
By far the most effective method of getting actual downloads of our app is through our instagram campaigns.  We have actually stopped working on the other forms of social media and are focusing our efforts entirely on Instagram marketing.  These are the three campaigns we have started:
and for our new website:
@XmasGifter  (up to close to 800 followers)
Still, we aren't having huge success.  We get a handful of downloads everyday, but nothing has gone viral or even steady growth yet.
I am past the discouraged/disappointed and wanting to quit stage.  I am now on enjoy the journey.  I have very few hobbies (chess, reading, play uno with kids, movies) and so I consider app creation one of my hobbies.
Yes, it would be nice if something caught on and I could grow a legitimate business.  But, mentally, I am in a better place if I call my apps a hobby and my $ losses just an expense of doing what I enjoy.
---
November 5, 2015: NewsRank 1.1
Apple is pretty funny.  They forced me to remove a lot of functions to get NewsRank approved, than when I put the functions back in for the update, they approved it in 30 minutes.
It is much improved from the original NewsRank.  It is fast, you can open the news in our in app browser, you can save news articles for later, you can text/email news to friends.
Very Happy about this.  Now we will start marketing…..
---
November 2, 2015: Gaining Instagram Followers
While I am waiting on apps to be developed, designed and coded, I have previously mentioned the instagram campaign that I started.
Quality Follows
As of today, the campaign is up to 183 followers.  The goal is for good quality followers.  Because, eventually we will have a website up that we can point people to for product information.
In an attempt to gain followers, I have tried three different things:
First I tried:
Get Followers – An Instagram app
What a crap app.  You gain coins by following other instagram profiles.  The more coins you gain, the more followers will follow you.  So, by the end of my 25 minute session, I had about 65 followers and was following about 60 people.  None of these followers cared about my campaign, christmas gifts or anything related to what I was offering.  They were just following me, so other people would follow them.
What a stupid thing and a waste of time.
Within 3 days, most of them had dropped me anyways.
Fiverr Shout Out
Next, I paid 10 dollars to two people on Fiverr.com who claimed to be able to shoutout to their "Thousands of followers".
I literally got 0 extra followers and wasted $10.
Upwork.com marketer
Finally, I posted a job on Upwork.com.  The title of the job was "I need 50,000 quality instagram followers".  Within minutes I had 14 applications.
I hired the lady that told me my expectations were too high and that to get quality followers, it would take time and a lot of work.
She impressed me with her honesty.
I am still doing all of the content and she is doing the interaction with other instagrammers.  To date, we are now at 183 pretty good followers:
We also have a logo designed for the upcoming website:
---
October 23, 2015: NewsRank Approved
NewsRank was approved by apple this week.  Hurray?  Nah.  Not really.  Having been through this now 4 times, it was kind of a let down.  Usually, I go out to dinner to celebrate an app completion and acceptance.  This time, didn't even tell my wife until the next day when I mentioned in passing:
Hey, Apple approved NewsRank.  (Very little reaction)
The Response:
So far very little.  I had to BEG my brother to even download it.  He said that now that Apple has their own News App, that it would be "worthless" for him to download NewsRank.
I think NewsRank is Hot.  On Fire hot.
It gives you the Best News from the Best News Sources.  Period.
My brother said he prefers to have news shown to him based on his viewing history.  Kind of like smart news.  I get that.  I prefer to see the TOP news and the news that other people consider the most relevant.
Who knows.
The Issues
There are SIGNIFICANT issues with the current version of NewsRank.  I hope users are patient.  Apple forced us to significantly trim our functions in order to get it approved.
So these are the major complaints so far:
1).  Slow news loading time
2).  No in app browser (apple forced us to remove this function)
3).  Others that I can't remember right now.
---
October 14, 2015: Amazon Affiliate
Most of what you read on Appthink.org kind of showcases my failures in the tech world.  This is because I have really only had failure so far in app development.  However, the reason I am able to afford this hobby is because of the success from my Amazon Affiliate websites.
Some of these websites include: topantkiller.com bestspiderkiller.com and bleacherreviews.com.
Last week, I thought it was time for our family to start another amazon affiliate campaign (to make up for some of my app losses, gain some confidence and work on a money making project together as a family).
It is a Christmas Gift Instagram campaign.  I am also working on the website: xmasgifter.com.
This is how it will work
I will upload a gift for males in the morning (I like to work on my tech projects from 6:00am to 7:30am every morning).  My wife will upload a gift for females during the day.  We will see which gift idea gets the most likes.
Follow along as I experiment with purchasing Instagram followers, instagram shoutouts and building an instagram campaign from zero followers.
---
October 13, 2015: REJECTED!
I woke up to see that once again NewsRank has been rejected by Apple:
But the reason for rejection wasn't what I was expecting.
This time it wasn't for copyright issues
This time they rejected newsrank because the resolution wasn't compatible with Ipad:
They also gave me a recommendation on how to fix this issue:
Please Revise your app to ensure it runs at iphone resolution on Ipad

So, we have fixed newsrank and re-submitted and are waiting for our 3rd rejection notice.  Apple hates NewsRank.  We have never had this much difficulty getting an app approved.
---
October 9, 2015: Waiting on Appeal
Surprisingly, Apple has accepted my appeal.  By accepting the appeal, I mean they have asked that I make some modifications and re-submit the app.
So I made the modifications (Force user to enter Safari instead of opening news source link in an in app browser) and have resubmitted it.
It has currently been in "Under Review" Status for over 24 hours.  This seems like way too long for them to approve the app.  I fully expect an "App Rejected" email anytime.
Accountable Update:
For the first time in the history of my apps, we are attempting to monetize.  We are working on an update to accountable that will allow the user to see prior budgets and also have a coupon saving page for $3.99.
App users are so cheap.  It is disgusting.  I am part of this guilty party.  It seems like highway robbery when someone actually wants to charge for their software product.
So, my next app that we are working on I am going to charge $19.99.  Dead serious.
---
September 30, 2015: Coming Really Soon
I just heard back from Apple.  They have rejected NewsRank. Here is the Reason:
8.5 – Apps may not use protected third party material such as trademarks, copyrights, patents or violate 3rd party terms of use. Authorization to use such material must be provided upon request
I filed an appeal and made my best "fair use" arguments.  My guess is it was a futile effort and my appeal will be denied.
I just don't understand this really.  The internet is full of news aggregates (ie Reddit, Drudge Report).  The goal of the app is to farm users to hot news links, not to steal news and keep people in my app reading other people's news.
Oh well.  It is just another failure.
I kind of feel like this image below.  Brushing up the app, measuring the market, making it look pretty, putting money into it, and then apple comes and crushes my skull:
Next Projects
We are still working hard on Accountable.  It grows everyday and there are some really positive signs that it can turn into a profitable app.  The update we are currently working on will monetize some aspects of it.
We will also now work to finish App #3.
AND, I have a project that I am kind of working on.  This is the logo:
All of my projects lately are turning into money wasting instead of money investing.  This will hopefully change.
---
September 21, 2015: Coming Really Soon
Apple News:
Seems like my timing in my apps is always off.
My Brother says he won't even download NewsRank because of the new apple news app
NewsRank is awesome.  Plain and simple.  The best news that you can somewhat interact with anonymously.  Breaking news will be sent as a push notification.
I'm excited.
---
I lied about revealing the app last week. I didn't lie on purpose.  I just forgot and was too busy getting the website and database set up.
The new app will be called News Rank and it will be 100% the same as my website NewsRank.org.  When I say it will be the same, I mean  that they will share databases so everything you see on newsrank.org you will be able to see on the mobile app.
One Additional Function
Apple requires that all apps submitted to the app store must have some other function than just being a replica copy of a website.  So, we are working on a function for users to save articles for later viewing, and to text article links to their friends/family.
How does the news function work?
NewsRank scrapes the TOP Stories from the TOP News Websites on the internet and updates them constantly.  Users can vote on the news stories that they prefer and the preferred news stories rise to the top of the list.  There will be occasional push notifications for breaking news.  It is just a great way to keep track of the Top News Stories without visiting multiple websites.
How Much will it Cost?
0$ dollars.  It is 100% free.
How will i make money?
I won't.  I will probably lose money, like I do on most of my tech projects.
---
September 8, 2015: App 4 Reveal this week
We are getting close to revealing what app #4 will be.  This is the first app that my Dad has really gotten excited about.  He told me to 'Put it on instagram'.  I didn't tell him that I have only 87 followers (most of which are family and my other instagram accounts following myself).
I do think that App #4 has the greatest potential to have 100,000 downloads out of any of my apps.
We have basically given up on Invited.  It is still available to download and my family uses it more than any other app.  But noone else does.  Well, a few groups do.  But there is no growth.
I am somewhat shifting my approach now.  I will be putting out these "Low Function High quality" apps.  The apps that catch on I will add functions and options to with the goal of scaling and narrowing down my list of apps to one or a few successful ones.  The ones that don't catch on, I will abandon.  I believe this to be the most economical way to find what apps can create a following and eventually an income.  I learned my lesson on Invited.  I spent way to much money upfront.
I read this very good article on Medium.com about starting small, being in it for the long haul and doing ONE thing very well: https://medium.com/keep-learning-keep-growing/the-first-version-of-google-facebook-and-youtube-and-more-and-what-they-can-teach-us-about-4d804fc896f8
---
September 3, 2015
by: Levi Barber
And yes, you can edit your budget on accountable without starting the budget over:
---
August 31, 2015
by: Levi Barber
---
August 26, 2015: Accountable Updated
We have finally uploaded our 10th version of Accountable.  Besides some minor design changes and a couple of bug fixes, the major change will be to the front page.
This is the new front page design:
If you are familiar with Accountable, you will notice that the numbers on the home page will change with the update.  The number in the circle will now be what is remaining in your budget (it used to be what was spent).
*I credit this change to my wife who says this is way more intuitive.
Going to Monetize Accountable
Eventually, I need to get out of the "hobby" mode and more into the business mode.  So, we are working now on monetizing accountable.  The first step will be to offer a one time pay for users to review prior budgets and graphs and an option to have your budget history auto emailed to you after every cycle.  There will also be an option for auto pay, so if you click a box next to a budget line item, this will be auto debited.  (For electronic type auto payments so you don't have to manually enter these fixed cost items).
Started on App #4
We are still going to finish app #3 but I was more anxious to start and finish app #4.  So we have officially begun coding today.  I am hoping for a before October release date.
Sad about Today's Events
I am sad.  Such senseless and disturbing crimes.
---
August 22, 2015
by: Levi Barber
---
August 17, 2015: Progress Report
Progress is slow.  My team is still on vacation or just returning this week.  While they have been gone, I have been working on my new app.  I am overly anxious about the coding level getting underway.  The design is done.
What Category will the App #4 Be in?
Definitely not social media.  I'm very negative on social media apps right now.  First of all, I just don't like social media anyways.  It is just not for me.  Then why did I try to create a social media app with Invited?  I was hoping to create something less commercial and more private that families could enjoy.  But it hasn't caught on.  People prefer Instagram type apps. There is something "viral inducing" about being able to market yourself to potentially large groups of people.
I won't complain about instagram anymore than I already have.  I wish I didn't use it.  I wish my family didn't use it.  I hope my kids don't use it very much.
So, my new app (app #4 – app #3 is still in production but has been placed on the backburner for now) will be in the NEWS category.  I ran a news blog for about 4 years before I got into apps.  I am familiar with this business and it has great potential.  It is also more time consuming and demanding and this may be the last app that I make for a while.
I hope it catches onto a point where I can dedicate my efforts to this one app.  I think a shotgun approach is not sustainable in the long term.  My goal now is to Create one app that catches on and has long term potential and let the others die.
Accountable is actually pretty hot right now.  Most of the feedback is very good and users are added daily. We are working on an update now that will really improve look and function.  I remain optimistic about this app turning into a budget brand.
Accountable really has the greatest potential to be my ONE APP.  It is a fun budget app and really is effective at reducing spending.  There is something psychological that triggers in my brain knowing that if I spend money I have to enter it into Accountable and my wife will know what I am buying.  I spend less per month.  Period.
---
August 3, 2015: Everyone is on Vacation
I don't have any venture capital money or investors in my hobby app/technology products.  So, all of the work I do is contracted through third party/overseas workers.  It still isn't cheap.  I would prefer to be making enough money on one of these products to actually hire someone.
The problem is, it is tough to count on foreign labor.  Sometimes they just leave for weeks at a time without notice.  That is kind of where I'm at right now.  My main coder is MIA:
So, I figured that since everyone else is on vacation, I might as well go too.
We went to Mt. Rainier this past weekend.
I wasn't aware that there are no barriers from the side of the road to the bottom of a mountain, so I revisited my fear of heights and hugged the middle yellow line.
I did find a "Dinosaur" foot while I was hiking.  I brought it home with me (I hope that is legal, I have not read the regulations.  If it is not, I will return it.  No harm done).  I'm going to say it is a T-Rex foot, until a paleontologist tells me differently.  Fortunately for me, I don't know any paleontologists.
New APP
We have finished the design on my 4th app (3rd app is still in production).  I am substantially more optimistic about my 4th app being a quick growth app.  It is Simple, Sleek, Enjoyable, Addcitive.
---
July 23, 2015: Ho Hum
Everything has slowed down for me this month.  My current apps are pretty stagnant and my production apps are slow to market.  Basically, I am bored right now.  I really like Accountable in the long term.  Once a user has downloaded it on their phone and set a budget with their partner/spouse, statistics are showing a very high usage rate.  Users are drawn to use the app once it is on their phone.  It is almost an addiction (I hope).  It really creates a budget frame of mind.  When someone spends money, I want their brains next thought to be
"I need to push this button"
The difficulty is getting more users.  I am currently content letting it grow slowly.
Invited is a big fat turd right now.  I might just dump it.  My family uses it and a couple others.  But basically it is a dead fish floating along with live and active fish swimming by it.
I have been so bored this week, that this morning I asked my 9 year old daughter if she had any internet business ideas.  Maybe bracelets for young girls?  How about a "smart" wrist band that lights up different colors when you encounter someone else with a "smart" wrist band.
So it would be like this:
Smart Wristbands
Student A has a smart wrist band and knows that Student B has a smart wrist band.  Student A sets their wristband (with a mobile app) to turn red when Student B is within range.  Red means love.  Student B than knows that Student A is in love with them, just by looking at their red wristband.
Triangle Pillow:
I also told my wife this morning that I am serious considering reviving my "Triangle Pillow".  I love this product.  I just couldn't get it from concept to finished pillow.  It is an insomniacs dream.  Way better than any sleep medication you can get at Walgreens.
---
July 14, 2015: Accountable Marketing Video
---



July 8, 2015: App #4 – Simple – Fast – Two Page
I try to tell my mind to shut up.  I tell it everyday.  Just shut up and leave me alone.  I tell myself this in my truck on the way to work.
"Just shut up and leave me alone"
My mind pesters me.  I crave creation.  My mind is a speeding train that can't be stopped.  It can only be slowed by giving it what it wants.
If I can just get one app to take off, I am confident that I can stop all other projects and focus solely on one app.  Right now, Invited has completely stopped growing and Accountable is growing every so slowly.
Easy and Fast
The app that my kids turn on most on my phone is the Ham Horn: (Bottom Right)
It is the Simplest, one function app that I have download.  It has one page: (You push the button and there is a horn sound)
So, today, I started app #4 (Even though app #3 is not finished yet).  App #4 I think will be great.  It will be simple, yet informative, and enjoyable.  It will be in the NEWS sector.  It is currently in design.
Dumped the Podcast
I'm not a podcaster.  I actually hate it.  And I'm terrible at it.  I just don't like to talk.  A couple of days ago I bought a microphone and I created my first podcast session, and listened to it on the way to work.  I turned it off about halfway through.  It was so boring and sucky.
I think I have finally talked my mind into giving up on podcasts.
---
July 6, 2015: Progress Report
My Accountable Budget app is still making steady growth and progress.  The feedback has been positive with a lot of room for improvement.  I spoke this past week with a web specialist who gave me some great tips for improving user experience on Accountable and helping it go viral.  Here are a few of the things that I remembered:
Feedback at the end of the Budget Cycle
1).  Create some basic user information (salary range – living location – gender) and then create a backend that groups users into similar categories.  At the end of the budget cycle, a user will be able to look at how they compare in spending habits to those in similar economic circumstances:
For Example:
My wife and I tend to overspend on our "Home Improvement" category.  So at the end of our budget cycle we may receive an alert that says:
"You spent $200 more this month on Home Improvement than the average Accountable user"
There are some issues with this that I am thinking through.  First of all in Accountable, all users can choose their own categories (so there are not set categories).  Secondly, I don't like collecting information about users.
Still, I think it is a good idea to give feedback at the end of the budget cycle.  So, I am brainstorming ideas.
Gamify/Create Communities/Socialize
Is there anyway to create a game or build communities with the Accountable app?  I don't know.  I am not willing to open it up to let other people see spending habits.  This will always be a couples private budget app.  But, I do think that the chat function (That is pending apple approval) will create a social flair.
Think of it.  Your spouse spends money at the store.  It shows up as a text:
Now, you can chat about purchases.  It keeps honesty in marriage and spending and adds a little bit of fun.  I am excited about this update.  I expect it to be approved by the end of this week.
Podcast
I have been sitting on a script for a first podcast episode for about 6 months now.  I re-visit it mentally every once in a while.  I ask myself, what is my motivation for a podcast?  Is it to make money?  Is it to help someone's commute?  Is it to inspire?  Is it to advertise my apps?  Yes and No to all of these answers.  I don't have a vision yet.  But I think I am going to throw up a podcast episode just for fun.
I have to go buy a microphone.  I think I'll get this one.  My problem is I hate talking.  Maybe I'll have my brother do it.
---
July 1, 2015: Facebook Page and Medium.com
We started a Facebook page. Why? A free app marketing blog said to. We have 1 like. https://t.co/s4hX3O20Fa

— Accountable App (@appaccountable) June 30, 2015
We are also trying out different platforms for marketing purposes.  Here is an article on Medium.com that summarizes my startup history.  What is the purpose?  I don't know other than I read that it is important to use a lot of different platforms.  It is annoying, yes.  Especially when I'm the one starting all of the social media accounts and writing all of the articles.
June 29, 2015: Others Success
Do other people's app or tech successes motivate you?  Do they discourage you?
I think they do a little of both to me.
I read this article today from Medium.com about a guy that built a "7 minute workout" app, basically overnight, got 2.3 million downloads and made it into a full time business.
His download statistics are unreal to me:
I smile if I get 20 downloads for Accountable in one day.
---
June 23, 2015: 
Accountable App Marketing Video
Working on first app marketing video for @appaccountable App. It is about Money and Divorce. Here is a screenshot: pic.twitter.com/AJCiQqp6c6

— App Think (@appthinkorg) June 23, 2015
---



June 19, 2015: 
Accountable VIDEO and CHAT
Accountable is my hot app right now.  It is really moving along pretty well with increased users and daily user interaction.  So, it is the one we are focusing on. We have a current version in to apple (Still waiting review) that we have upgraded some features and added Accounta-Mail. Accounta-mail lets the household users interact with each other and talk about finances.  It is GOOD, but it is NOT GREAT. I came up with an idea last night, while lying in bed.
ADD CHAT!
So, I made a mental mockup as I was lying in bed:
The new chat function will be similar to Whatsapp.  Except that you will only be able to chat with people in your household or budget group. Whenever a user makes a purchase, the details of the purchase will now show up in the chat box, giving you the ability to respond to the purchase. My goal is to add more social interaction features to Accountable.  I think this is going to be a great step.
VIDEO Marketing
As you have come to learn, I am not a marketer.  I don't like it, and I don't do it.  I'm BAD at it.  I always hope that my products will be good enough to just take off like wildfire. But they never are.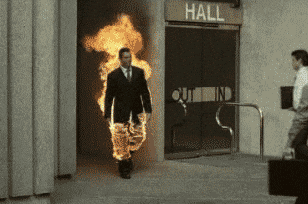 So, I was recently talked into making a marketing video for Accountable. It will be similar to these type: https://vimeo.com/119208594
This is going to be the script: 1).  A couple gets married 2).  The Wife buys $250 shoes and the Husband buys a $500 golf club 3).  Neither tell each other about the purchase 4).  The husband finds out about the shoes and yells at his wife 5).  They get divorced 6).  "Don't get divorced, get accountable" 7).  They download accountable and reconcile. So there it is.
---
June 16, 2015: New App and Accountable
I was gone last week on a much needed vacation.  I am the only one scared on Splash Mtn:
  While I am not big into amusement parks, it was really nice to get away from work.  It takes me a couple of days to have the worries of work leave my mind completely, so I can focus on family time.  It is also hard coming back to work.  It was an awesome vacation with fond memories.
Dropped our Harmonica Songs App
Let me quickly summarize our Third App failure:
1).  I signed an agreement with a Harmonica Songs website to use their database in our app
2).  I paid for the app design
3).  We planned on naming the app, simply: Harmonica Songs
4).  It was going to be patterned after a popular guitar songs app called Guitar Tabs
5).  We were going to price it at $2.99 However, when we got to the coding level, we decided that it was not feasible to continue.
The main problem was control over the harmonica songs database and API.  We couldn't come up with a reasonable way to configure the database and api.  Because we couldn't control the Database, we couldn't create our own API and didn't want to have to rely on the database owner for the changes and improvements that were inevitably going to come.
So we dropped the project.  We spent some money on it.  We lost our money.
New App and Accountable
We have already started on our third new app, which I will release details about later.  It is way out there.  I am embarrassed to even tell people about it because most of the reactions are negative.  But, I am excited about it.  Here is the mascot for it:
Starting my third app now. Here is the mascot for the splash page. pic.twitter.com/R7XRsPf1yr

— App Think (@appthinkorg) June 3, 2015
Accountable has taken over as our #1 priority.  We have already finished 7 updates on it and will be introducing Accounta-mail with our new update (pending apple approval).  This will allow households to communicate with each other over an in app email system. Accountable has serious upside and is growing steadily.  Feedback has been positive, but there is a lot to upgrade.
Invited Downgraded
Invited has tanked.  Just no way around saying that.  The current users are still loyal to it.  But it is not growing.  So, for now we will move our efforts.  If Invited ever decides to catch on, we will move it back to our priority list.
---
June 2, 2015: Two Tweets
Update Approved by Apple. 1). Save Your receipts with your budget; 2). Email spending history to yourself; 3). Tutorial added: #budget

— Accountable App (@appaccountable) June 2, 2015
We just dumped our third app project.

— App Think (@appthinkorg) May 29, 2015
---



May 27, 2015: Starting our Third App
We have finished the design and have come a long way in the coding of our third app.  I have not released what it is or does yet, other than to say that it will be in the music sector and we have a partnership with an established website to share their database.
This third app will be a paid app and we are thinking of pricing it at $2.99.
Accountable has taken a nose dive since the early promising start.  It is a great budget app.  I say the best simple budget app.  But there are literally 100s of budgeting apps and to comb through all of those to find accountable is difficult.
So, we just keep on with our steady and persistent improvements in hopes that it finds a large enough niche market to make it successful.
We have changed the Invited logo:
Feedback is all over the place, from "This sucks" to "The easiest logo to find on my phone".
I like it.  It is a little weird and so am I.
I'm going to stick with it.  Not like it really matters at this point.  The Invited user base is steady and devoted, but not growing very fast yet.
Accountable Logo Change
I was searching through the "budget apps" on the apple store and I came across "Pocket Budget"
I checked out their logo.  THEY COPIED ME!
I looked at their version histories.  They haven't changed anything in three or Four Years.
I COPIED THEM!  Whoops.
The Logo designer that I use must have found and hijacked their logo without me knowing about it.  So, we quickly made a logo change.
Here is our New Accountable Logo:
May 19, 2015: Thanks Apple
We had a big issue with expenses being miscategorized.  We got the issue fixed last night.  We had to ask for an expedited review.  I was nervous that Apple would say no.
Here was my plea to apple:
Dear Apple – We accidentally uploaded a version of accountable that has a serious bug.  When a user deletes a category than spends money in a new category, the expense is categorized into a wrong category and the accounting is completely off.  This is a serious issue and users are upset about this.  Please expedite this review.  We promise to be more careful.  Thank you.  Accountable Team.
We have already asked for 3 expedited reviews in our short existence.  So I was concerned that I had finally worn out my privileges.
How surprised when I got a response email from Apple this morning:
"We understand that situations arise which require an exceptional response, however, we have received multiple expedite requests from  Frontier Sites LLC within a short period of time."
Dang, I thought.  Until I read further down the email:
"We have made an additional exception for your app and will proceed with an expedited review. We wanted to remind you, however, that expedited reviews are provided on a limited basis, otherwise the process itself becomes ineffective. Please keep in mind that we may not be able to accommodate additional requests in the future."

The issue with expenses being mis-categorized on Accountable app has been fixed and is ready for download: https://t.co/fsaIRhlsU0

— Accountable App (@appaccountable) May 19, 2015
May 18, 2015: Accountable Issues with Growth
If you look below on May 11th, you will see where Accountable recorded its record 138 installs.  Yesterday, Accountable had a record 51 new users.
Why the difference between Installs and New Users?
Obviously not everyone that installs the app on their phone is taking the next step to create a household id.  I think our process is too difficult.  So, we are taking steps to make it even easier than it already is to enter the app and start working on your budget.
Here is a list of things we are working on for the next accountable update: http://appthink.org/?p=4141
Problem with Mis-Categorizing
This is a HUGE problem and one that I just discovered two days ago.  It happens when a user deletes one or more categories and adds another category.  Some of the expenditures have been showing up and being accounted for in the wrong category.
This is bad.
Really Bad.
I'm sure for the users that this has happened to, they have already deleted the app and won't likely return.  Fortunately, no one has written any terrible reviews yet.
So, we have fixed it.  But, with the 7-10 Apple review time wait, I will be sweating it out for the next week or so.  We will ask apple for another expedited review, but my guess is that they are getting sick of me asking and may not grant it this time.
Overall, we have shifted our energies and attention on our accountable app.  It is showing a lot of promise and we will keep aggressively improving it and working towards monetizing it.
Inspired by a Tweet
Yes, yes, I have been inspired by a tweet.  A couple of days ago, a young man came to my door.  He was a salesman.  I have a special place in my heart for door to door salesmen, because I used to be one and I remember how extremely grueling the grind is.
So, with patience I listened.
He was from VIVINT.  Which seems to me to be a home defense/home tech business.  I'm not too familiar with it.
But he was pushy, rude and proud.  I tried my hardest not to argue with him, because my kids were listening.  Had he shown the least bit of humility, I would have gladly welcomed the conversation.
I knew his motive was 100% to sell me.  He didn't seem interested in solving a problem or creating solutions.  He just wanted to sell me whatever he was selling.
I would not have bought from him, if it was all 100% free.
He was a jerk.  Plain and simple.
So, when I got on twitter, I found this tweet to be enlightening:
People will buy your product/service if they sense your desire is to solve their problem rather than just sell them something. #leadership

— Bruce Van Horn (@BruceVH) May 15, 2015
I hope this is what we are building with accountable.  A problem solving budget app.  If we can keep the focus on the user experience, I am confident that some day we will make money.
May 15, 2015:
By Levi: May 15, 2015
---
May 14, 2015: Accountable Update
I have some anxiety with my accountable budget app.  It is growing by about 30 solid users per day and it has about 70 installs per day.  This is both a good and a bad thing.
The bad thing is that accountable is young and there are plenty of issues and necessary upgrades that we are working on.  Statistics show that most iphone users give an app one try and if they don't like it, they never go back to it.  So, I am concerned that accountable users are jumping ship while I am hurriedly trying to resolve issues and update the software.
One frustration is with the apple review process.  I have had Accountable 1.0.3 uploaded pending review now since Monday May 9th at 7:00am.  Usually, I don't get over anxious about this, but being a new and fast growing (based on my meager standards) app, this lengthy review process makes me nervous.
Invited Iphone 6 Compatible
We have also uploaded Invited Iphone 6 and 6+ compatible for review.  This is a faster, sleaker and better looking version.  We will continue to improve invited.
May 11, 2015: Big Week for Accountable
I am watching my accountable metrics very closely.  It is thrilling.  Like an amusement ride without the sickness.
Last week was a GREAT week for accountable.
Accountable had 374 installs last week.  Yesterday alone it had 71.  And these are legit installs, with real users.  I haven't paid for or marketed for any of these installs.
I'm still in improve and update mode to provide the best free user experience that I can.  My plan has always been to get 5000 users and then work on monetizing.  The way the users are increasing, I may be at 5000 before the end of the summer.
---
May 4, 2015: Accountable ↑ Invited ↓
I am thinking my new Accountable app is going pretty viral (based upon my metrics).
Since it was released, it has averaged 10 new users per day.  Today it already has 11 New Users (and it is only 10:40am).
Invited on the other hand has pretty well languished recently.  I might get a couple of downloads a day, but none that stick as devoted users.
Discouraged about Invited?
Not at all.  And I'm not trying to be motivational.  Invited is an app that is destined for slow and sometimes stagnant growth.  There are loads of bugs, issues and improvements that need to be made anyways.  What keeps me excited about Invited is that the few groups that use the app, have increased their devotion, average time spent and frequency of checking the app.
I believe that a small core devoted base of Invited users will provide better sustainable growth than a quick 'viral' crowd will.  So, I press on…..
How to Make Money on Accountable?
Though it may not seem like it, my goal is to make money.  Lots of money.  I discussed with my developer some ways that we can monetize accountable in the future.  We discussed adding the following options for a small fee:
1).  Automatically email the budget cycle spending history to the user when the budget ends.
2).  Add the ability to scan receipts into the spending history;
3).  Add a chat function to make the user experience more "social"
I also need to add a "Rate this app" button on the home page when the budget cycle ends.  So far there are no reviews.
---
April 27, 2015: Type 'budget' into app store
Update:  Today Accountable is up to #68 (from #84) when you type in Budget into the IOS app store
If you type the word budget into the itunes app store, Accountable Budget app comes up on #84.  Wo.
That is a long way away from good.  But it is a start, I guess.  So, unless you already know the Accountable App brand, than you are not going to be able to find this app in the store.
Here it is at #84:
It is right beneath "Budget Quick".  I'm pretty sure whoever developed Budget Quick, did it pretty quick and with a small budget.
Here are a couple of other apps that are ahead of Accountable with the search term 'Budget'.
In my review of the top 100 apps, I think that Accountable as it is currently coded, can probably be in the top 10 by the end of the year.  After it gets to top 10, it is going to be increasingly difficult with giants such as "Mint" "GoodBudget" "Spending Tracker" and "Daily Budget."
I personally think that Daily Budget is the biggest niche competitor.  And it is a good app.  Accountable offers something more, but I don't know if it is sufficiently better to get people to use Accountable over Daily Budget.
For now, I will focus on improving the app, listening to consumers and doing as much free seo work (twitter – blog articles) as I can to improve our rank and position.
Plan to Monetize?
Not yet.  in speaking with some close friends, I have come to three conclusions on monetizing Accountable.
1). Wait to monetize until there are 5000 users
2).  No intrusive ads – ever
3).  Probably always has to be a free download from the itunes store.
So, I am left with very little.  My next step is to research ways to make money off of accountable without breaking one of these three rules.
---
April 22, 2015: Approved
By Levi: April 22, 2015
Accountable App has been approved by Apple and is live in Itunes: https://itunes.apple.com/WebObjects/MZStore.woa/wa/viewSoftware?id=984919577&mt=8
Accountable Budget App approved by apple: https://t.co/fsaIRhlsU0

— Accountable App (@appaccountable) April 22, 2015
---



I had to settle on a .biz name.  I tried all of the accountable and .com combinations and I couldn't come up with anything that was cheap enough.
Accountableapp.biz is live now.
It is just a wordpress site with a Theme Forrest theme.  The reaction has actually been better than I expected.  I think I will do a similar site for Onlyinvited.com (Invited app).



---
April 15, 2015: Twitter Campaign Started
Update: I re-read today's post.  It sounds kind of sour grapes or that I am annoyed by the critics.  I shouldn't be.  Such a negative post.  I can hardly re-read it.
Yes.  I hate twitter/facebook campaigns.  What a waste of time, effort and money.  I don't enjoy them.  But, I have listened to enough "how to" app marketing podcast episodes to know that I should try all free forms of marketing first.
So, I have started a twitter campaign for Accountable:

At least for this app I have a topic to tweet about.  My Invited twitter account is pretty stale.
Suggestions already coming in
Before I even have a live app, I am already receiving 'suggestions' from well meaning friends/family/interested parties.
Most of the concerns generally come from the college age crowd.  Something about being in school gives a sense of being over critical about apps and technologies.
These are some of the 'suggestions' I've received so far:
1).  They want the ability to link to their bank account;
2).  They want a flowing spending history
3).  They want to be able to email their spending history
4).  They want to be able to delete categories (Ha! they already can – just swipe the category text field)
---
April 13, 2015: Accountable Name Taken
We finished and uploaded Accountable last weekend.  There was one BIG problem though.
The name Accountable was already taken by an app:
The Itunes store does not allow the same name for more than one app.
Big time disappointing.  I don't like when an app has more than a one word name.  A lot of apps now have 3 to 5 descriptive words in the name.  I think this hurts branding.
But, I am certainly not going to re-name and re-design the app.  So, I had to come up with a name in about 5 minutes.  It had to use the word Accountable in it.
So, we decided to just name it Accountable Budget
I don't love it.  But I don't care.  The functionally is good and simple.  If people start liking it and I can feel that it is going to get popular, I will think about changing the name.
For now, we wait for Apple to review.
I expect 5-7 more days.
---
April 9, 2015: One Day More…..
Accountable will be done tomorrow and will be submitted to the app store.  I am as excited as I get (no loss of sleep – a little more smiling – a little less anxious).
I think there is reason to believe that the Accountable Finance brand can grow into something pretty special in the budget sector.  It is simple and easy to use and a great way to track spending between couples.
Will it be free?
I am planning on leaving Accountable free for both Android and IOS until I get 1000 active users.  After the bugs are worked out and I can see that people like the app, I am thinking of pricing it at $1.99.
I am also looking at alternative means of monetizing the app.  I am thinking about credit report affiliation or other non-invasive type advertising.
But, first it has to be somewhat popular…….
---
April 6, 2015: Accountable App Icon
We will be done with the Accountable app by the end of this week.  It will be released on Android and we will wait for Apple to do their review process.  I am looking for a good domain for it and plan on throwing up a business card type website.
Here is the Icon:
April 1, 2015: I hate april fools day
Always have.  I'm not big on practical jokes and pranks.  The Internet has made April 1st even more unbearable.  I hate to wish my life away, but I can't wait until tomorrow.
MP3 on my new app (Accountable)
I wanted to try a sound on my new app, just for fun.  People say that my eye for design is the worst in the business.  I tend to agree with them.  So, along those lines, I'm going to add an unbearable MP3 audio clip to Accountable when a user spends money.
I looked at Freesound.org for a sound clip that I liked.  But, in reading their terms and conditions, I have to credit/attribute the sound clip owner and I cannot use the audio clip for profit.  Sounds like too many strings for me.
So, I took out my Harmonica
And recorded my own sound byte on my iphone:
Here is what I came up with:
It is not professional and it is not great, but it is mine.  So I'm going to throw that into my new app and see what happens.
---
March 31, 2015: Trending Up on Itunes app Store
I received a call last night that Invited was on the Trending Up section of the "Popular Near Me" category in the Itunes App Store.  I didn't know there was a popular near me section.
I asked the caller to send me a screen shot:
At least Invited hasn't fallen into the category of:
---



March 30, 2015: Looking for Financial Blog Owners
My new app, Accountable will be released before the end of April.  The app is designed for Households or Couples that share finances.  It is basically an envelope system, where the users will set their budget based on categories.  When either person spends money, a push notification will be sent to the other and it will be subtracted from the budget.
Users will be able to customize:
1).  Spending categories and Amounts
2).  Budget Duration
Once the budget duration lapses, the app will reset and the budget will start over from the beginning.
Sounds Simple?
It is.  I have used many similar budget apps, but couldn't find one that was simple or intuitive enough.  Some budget apps won't allow you to reset the budget.  Some are too complicated and require you to link to your bank accounts.
So, we will see.  I give it about a 10% chance of Going Big.  What I want is for it to go medium, so I can start tasting a little success.
Do you own a Finance Blog?
I'm looking for one or more website owners to join with me somehow to market Accountable.  Any thoughts are welcome.
---
March 25, 2015: 9/10 Developers give up
I had a conversation with an app engineer yesterday.  He has worked with many start up app developers over the years.  He said that almost 100% of new app developers will either stop production half way through the process or will give up on the app after it is released.  He said that Invited is actually his longest sustained app to date.
Ha.
The odds are against new app developers.  There is just no question about it.  Especially new app developers that aren't technically educated and have to completely rely on someone else for the whole app building process.
Putting out Fires
Just yesterday, there were some pretty big issues that hurt user experience.
1).  We have been working on our website OnlyInvited.com which will have a similar user experience to our mobile app.  Yesterday, when we started syncing www.onlyinvited.com with the Invited app, the app took a big hit.  The mobile app loading times increased 10 fold.  The app almost became unusable.  As soon as I found out, I immediately told our programmer to Undo the changes.  Unfortunately, he had already gone home for the evening and so I had to wait until late last night to get it fixed.  It was a frustrating day.
Unfortunately, the only way to resolve this issue was to erase all of the posts and comments made by all users.  So, I'm sure there are some confused/upset users out there somewhere.
2).  Appthink.org also had backend issues that have been frustrating but are hopefully fixed now.
3).  I have two more apps in production that are coming along, although very slowly.  Sometimes I think I should have stopped at Invited.  Other times I get bored and keep building.
It is during these down days when I can see how easy it is to pull the plug and eat the costs that have been invested in my app and other software.  Over the years, I have withdrawn and given up on many of my technology products.  But, I'm getting kind of comfortable with the ups and downs of Invited and I am 100% committed to its long term success.
Accountable
Here is a sneak peak of my new budget app.  Yes, I am going to try to squeeze another app into the already crowded finance/budget sector.  I think this app will have some things to offer that will make it worthwhile:
---
Update #2: Even though apple said they wouldn't be able to expedite my update, three hours after I sent my expedited request my app was approved. No more big bugs! Still a lot of small ones to work on.
Update: I just received word from Apple that they will NOT expedite my review. So, all users are stuck with the bugs until my turn in line comes due.
March 17, 2015: Dang – Just uploaded a buggy update
After 5 waiting days, apple has approved Invited 1.0.5 and it is available for immediate download. The problem? IT IS BUGGY. And there is very little I can do about it in the short term. Here is a list of the bugs that I have noticed since it was released:
1). When a user comments on their own post – the app crashes or reverts to a different page
2). When a user replies to their own comment – the app crashes or reverts
3). When you open the app in a new network (ie from wireless to 4g) the app loads and crashes.
I plan on fixing these asap and then asking apple for an expedited review. I have heard that some expedited reviews are honored, while others take the typical 3 to 7 days.
In the meantime, I'm not too concerned about losing a whole lot of active users or receiving poor feedback because frankly, the biggest users are still my immediate family and friends.
---
March 16, 2015: Upgrading to Iphone 6 & 6+
We are still pending apple approval for our most recent design change. Following this, we will be working on upgrading the code to be compatible with iphone 6 and 6+. This will likely take a few weeks.
In the meantime, I am getting close to submitting my 2nd app to the itunes store. This is a much simpler product. I like how it is turning out. I think it can carve out a niche. After I release it, I will wait until I get 5000 users before I start monetizing it.
---
March 12, 2015: OnlyInvited.com
Most of the Functionality for www.OnlyInvited.com has been completed. We are still working on design.
Here is an interesting story of the creation and evolution of Yik Yak, a popular anonymous social media app that has become popular on college campuses. I have used it. Blah to me. I prefer private, non-anonymous interactions.
---
March 10, 2015: Our "like" button
Update to this post:
I just heard from the people that helped inspire the design change.
They "HAte" the new design, it's probably worse than the old design and Invited is going to fail"
Oh well. As I've said all along, I'm more of a functional creator. I don't have an eye for design. I'll re-visit the design later when/if the app becomes more popular and when I can justify spending more money on it.
The new design (*Currently pending apple approval)
One of Invited's unwritten bylaws is to never ever under any condition implement a "like" button. I hate that word. I hate what it has become to social media. To me it stymies conversation and encourages self image posts. (It has been pointed out to me that I have a like button at the top of Appthink.org) ;}
Social media has become social ME because of the Like button.
However, over the two months since Invited was released I have listened to the cries of the people.
They "need" a like button or similar function
I have fought the crowds long enough. Invited will soon have an "upvote" function with its new design (pending apple approval):
We are also changing "discuss this" to "thoughts?" and improving the font and look a little. This is as far as I will take the Like function. I have bent far enough.
Will Invited be available on Apple Watch?
No. Unless the watch gets really popular. Developing software for the watch is not cheap. Right now we are focused on continued improvement and development of our mobile app and soon will be launching our website that will allow users to see their groups and discuss on a computer.
Marketing?
I understand that without marketing, and with the number of apps in the stores, Invited may never have a chance. It just won't be seen. There is part of me that wants to start a marketing campaign. But, the bigger part of me wants to use that money in continued improvement and development and just hope that I have a good enough product that catches on with time.
---
March 4, 2015: Too late to the app game
I have about a 25 minute commute to work and back. This is about the time it takes me to listen to one good podcast discussion. I have said before that my favorite podcast is Start Up. I also really like Reply All.
One podcast episode I listened to a while ago was pretty enlightening about Apps, app start ups and the history of the App store.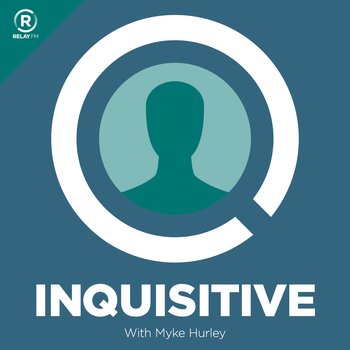 The episode that was informative and pretty discouraging was #28: Behind the App – Bigger than Hollywood – Link here
Out of memory these are the points that stuck with me:
1). The first couple of years after the Itunes App Store was announced, developers had a pretty even chance at getting their app noticed. The app store used to have a "new and updated" list of apps that would feature your app whenever an update was released. These things have now been done away with.
2). Even great apps may no longer be noticed.
3). It is becoming increasingly more risky and expensive to create, market and count on an app for income. Their recommendation was basically, don't quit your job to make an app.
So, just like most steps of my life, I have caught onto the craze towards the tail end when it is more difficult to compete. There is something about my conservative nature that causes this to happen. I am glad to have a flexible enough job that allows me to create Invited and give it time to develop and grow before I think about making it a career.
Update on New App Developments
1). Our financial accountability app will be finished by the end of March;
2). I have signed a contract for database usage on a new app that we will begin soon. Our target price is $3.99 per download. More details later.
---
March 2, 2015: Going 'Hipster'
So, a group of college kids got a hold of Invited. I was nervous. This is obviously a targeted crowd for any app that wants real and quick popularity. But, Invited isn't necessarily geared towards College Social Media Exchange. I can imagine that it would be great for study groups and discussion, but as far as being used to improve one's social life, I don't think it is the best app for that.
Here is the feedback I received:
Icon
1). The Icon Sucks (We have changed it, see below)
Ability to search Groups
2). Users should be able to search by groups and ask to join groups (I am not changing on this. This is part of my unwritten Invited bylaws. I don't want users to be able to search by groups or see what groups you belong to. So sorry college kids, I am not moving on this).
I can see how this will limit group sizes. Say for instance you are a student of a Philosophy 101 class and there are 500 students. Maybe the professor would like to have a class group. So, the professor puts up on the board: "please join the Philosophy 101 Invited Group."
It would be easier if the students could just search for the group and ask to join or put a password in to join. I understand the concept.
But.
It is not for invited. Invited is a One by One search and Invite app. This may limit group sizes and may mean that groups grow slowly.
So be it. I believe that it will increase group strength. I am not flexible on this point. Group privacy is a huge thing for me.
The Design needs to be more "Hipster"
3). Basically our design looks like a "nintendo mario game". It is bubbly and crap. I can see their issue here. We are redesigning now.
Again, I don't know if "hipster" is the niche route that Invited will take. But, I'm willing to try.
Android "a Mess"
4). The college groups said that the android version of Invited is a disaster and not comparable to IOS. I agreed with them and am committed to fixing this.
Upvotes
The most contested issue is with the discussion upvote process. Some college age adults LOVE that the upvoted comments rise to the top of the discussion page. Some college age adults HATE that the upvoted comments rise to the top of the discussion page.
Me? I love it. I agree that it takes getting used to. At first, the comments may seem that they get moved out of order. However, once a user learns Invited and how to properly reply to comments, it becomes intuitive and great.
Upvoting comments creates an atmosphere where users care about what they say. Comments become more thoughtful, witty and relevant.
---
February 23, 2015: New Icon
Most people hate the Invited Icon. What do they hate about it? It sucks. So, a college designer sent me a free icon that she created. Looks fine to me. It should be live on the mobile app stores within 2 weeks: The problem is now I have to remember everywhere I put the old one (Facebook, twitter, appthink.org, etc) and swap it.
February 18, 2015: Invited for Android
Invited was approved by the Google Play Store and is ready for download for Android:
By Levi: February 18, 2015
---
February 17, 2015: Creating a Google Play Feature Graphic
We are preparing to upload to the google app store for Android. I think it will be done by tomorrow. One of the non-optional requirements is to upload a "feature graphic". This is basically an after thought for me. 1). I don't have a design eye; 2). The odds of us getting Invited as a featured app on google is pretty much 0. But, in order to upload the app, we have to design the graphic. So here it is:
By Levi: February 17, 2015
---



February 6, 2015: Sucky Social Media
In an effort to increase the visibility of the Invited app, I am beginning a blog campaign. The goal is the slowly increase the likelihood that someone will find and download the Invited app by using an organic search.
I have done similar campaigns before for different blogs. There are advantages and disadvantages. The positive is that it is free. I'm generally making my own content (except for one blog article written below by my 12 year old niece). The disadvantages are that it is very slow exposure (it may take google months or years to move these articles up high enough to even matter) and it takes a lot of time and effort to blog.
Here are a few of our recent blog posts:
By Julia: February 6, 2015
By Levi: February 2, 2015
By Levi: February 2, 2015
---
February 2, 2015: Design Changes
The one consistent complaint that I receive is about Registration and Signing In. New users are having a difficult time trying to figure out how to sign up. It is just not intuitive enough. And I agree with them. Our login page design is stupidly confusing. Here:
There are triangles, words everywhere and it is too confusing. If you are a new user and want to sign in with Email you would click on the Email triangle at the bottom. If you want to sign in with Facebook/Twitter, you would click either of those.
So, we are simplifying the login page design, removing the triangles and adding a sign up button. What I like about our login concept is that it is all done on one page. You can enter your sign in credentials on the same page that you see when you enter the app. I think some apps are getting way out of control with the many pages the user has to scroll through before they can sign in.
This new design will be implemented with 1.0.3 hopefully by the end of the week.
New Tab Buttons:
I have also made changes to bottom row tabs. This is what the tab bar will look like with the new update:
Any Real Growth Recently?
No, not really.
---
January 26, 2015: One Month – Not Viral
This week will mark one month since Invited was released. Has it gone viral? Ha. No. In a way, I am glad because there are so many things to do before I am satisfied with the quality of the app. There are so many issues that come up. Here are a couple recent issues that we have been dealing with:
1). Problems with Creating a New Group
I was informed today that when a new user was trying to create a new group, they couldn't do it. I had them run me through what the problem was. It took me a few tries to realize that the apostrophe ' was causing the problem. Special characters (&, $, ", ', ) cause problems unless you adjust the backend settings.
So, when a user was typing an apostrophe into the create a group text box:
They would get this error box:
I don't know how many users have tried to create a group, have used a special character, have gotten frustrated and deleted the app, but I'm sure more than one. We will fix this issue.
Iphone 6 Compatibility
We started building Invited at the end of Spring 2014, well before the Iphone 6 announcement. So, we made it compatible with Iphone 5. There are MANY issues that we are working on to create a better user experience with an iphone 6. One of the major issues is Image Quality and Upload experience:
Say for example you want to upload a photo of your kids mini motorcycle:
The image uploader shows that the WHOLE photo is within the height and width requirements to fit into an upload:
However, the next screen actually crops out from the top and from the sides:
The End result is a cropped photo that looks too blurry:
We are working on fixing this. One delay is that my co-developer in INDIA doesn't have an Iphone yet. Ha. This is bad. We are working on getting him one.
Invited 1.0.2
Apple has approved our 2nd update. This update is kind of cool. It allows the user to "Upvote" reply comments and the user to see who has upvoted their comments.
---
January 22, 2015: Money Question Again
Why do I make apps? I must hear that question once a day and that is a lot for a guy that hardly talks to anyone.
Do I do it for Money$$$?
You see that is a difficult question to answer. If I say:
"yes, I believe that my apps will be profitable soon, I hope to quit my job and make a good living creating apps"
than people think I am 1). weird, 2). hate my current job, 3). am an overly optimistic wannabe entrepreneur and they start questioning my sanity. If I say:
"It is purely a hobby"
Than people think I am wasting my time and money.
The honest truth is that the answer fits somewhere in between. I absolutely love dreaming up apps and creating them. It gives me early morning, late night and lunchtime purpose. It fits the empty OCD gaps in my brain. The truth is:
I would never create an app that I didn't plan on using
I cannot create based on what someone else may like or use. I have to create what I will use and then hope that there are enough people like me to make money on it.
The best compliment that I have received on invited is from my Mom (who hates most entrepreneurial things): She said simply:
I Love This App – From Mom
Frankly, I feel satisfied with the success of Invited. My family and extended family use it everyday, far more now than Instagram and Facebook. It is a simple way to have great discussion.
We have good, lively, entertaining conversations, thoughts and life sharing. My niece set up a group called "professional Photographs". I asked to join (and she sent me an invitation), just so I could peak in on what was happening in this group:
She posted this
I posted this:
Than we discussed:
Update on the New App?
I am excited for my new app also. It will be used everyday between me and my wife. Our designer has started the process. I will be using the same money guy that I use on appthink.org (because I already purchased the graphic and wanted to save money)
---



January 14, 2015: Second app progress
I have completed the wireframes and started the design process on my second app. I underestimated the amount of time I would still be putting into INVITED. Invited will still be and will probably always be my #1 priority. But my mind went into creation mode again and I couldn't suppress it.
This next app will be A WHOLE LOT SIMPLER. It is in the Finance/Budget sector and will be a simple way for couples to monitor spending and track their monthly budgets. I have tried many budget apps. There hasn't been anything that I have stuck with. So, I'll build my own.
---
January 12, 2015: Sustainable, long term growth
Along with the never ending technical glitches and questions, most of the conversations I have with interested people are regarding marketing, growth and when Invited will "go viral". My canned response is it is not going to go viral, I hope it grows and Most Apps Fail.
The thing with the Invited app is that it fosters online relationships and communities. It is not a fad app or game app that will rise and fall with the waves of popularity.
I have enjoyed my time on Invited. I really believe that even if it wasn't my app, it would be the first one that I check and the one that I check most often during the day. Unlike Instagram, I have selected the people that I want to share with in my group. I feel comfortable here and I enjoy it.
I read this Yahoo article about the Kim Kardashian app today. It has been wildly popular in the mobile gaming app stores. I have never played it, but I have followed it to see where it would end up. They have talked about it being worth $200 million or more.
Catch the Vision
If people will slowly catch the vision of Invited, I do think it has potential of becoming a household name app. It will never be Instagram and it will never be facebook. But it is a nice way to discuss relevant issues within a private group setting where you feel comfortable. Find a group of friends that you feel you have common interests with. Start a discussion and see where it goes.
---
January 9, 2015: Android coming soon…
Invited 1.0.1 took less than 24 hours to be reviewed by apple and approved. It is a pretty big step up from Invited 1.0. A lot less glitchy and some better functions. It will only approve from here. Our list for 1.0.2 is about 50 things. The biggest thing is the Push notifications. We still didn't get those to work with 1.0.1.
No Money/Time for Marketing
People ask me what I plan to do to market Invited. I hope it markets itself. I don't have time or money in the budget to spend on marketing. I know it will be a slow growth, but I remain sold that if I work on technical improvements and user experience, it will grow on its own. I don't want to over market the user experience.
We will hopefully be ready to release the Android version by the end of January.
Positive Experience so Far
I wish people would spend 2 weeks testing out Invited with their family or group of friends/book club, study group, church group, etc. They will find that it is beautifully private, pretty intuitive and highly addicting. Our family has thoroughly enjoyed it. I have 3 brothers that would definitely tell me if they hated it.
Later this week I will discuss the updates that we are working on for 1.0.2….
---
January 5, 2015: Much to Do
I knew that as soon as the app was approved, my life would get busier. And it has. The problem is trying to fit the extra busy into an already busy schedule. There have been many well meaning inquiries and advice texts/emails/phone calls/conversations.
Here is a list of some of the BIGGEST complaints so far (there are many more than this):
1). How do I register? My three icons (facebook, twitter, email) were not intuitive enough for some users. So, for 1.1 we have added the three words "Register below with"
2). Crash with Upload: Users with a slow network connection or lapse in connectivity would get the never ending Loading circle. Even when they disabled the app and came back, it would be loading loading loading. We fixed this with 1.1. Now when the user gets a fail response, the app will stop loading. I hope.
3). Goodbye VIDEO – for now: We have not been able to improve our video experience well enough to have it work properly. There are frontend, backend, database issues that we are still working on. So for 1.1 we have removed video. Will this hurt the user experience? I don't know. I rarely post videos, but some people might. We will continue working this video issue until we are satisfied that it should be implemented again.
4). Upgrades – Push Notifications and Group Alert
Along with fixes, there are a couple of upgrades to 1.1. First of all, we have implemented push notifications for the following events: User receives an invitation; User replies to your comment; User comments on your post.
Also, we have implemented a "Group Alert" function. When you share a thought with your group and you want to alert them to it, you can check mark this box and all of the users in your group will receive an alert by push notification:
5). Here are more issues we have resolved in 1.1
– Sentence sometimes cut off in discussion page
– The stop character count over image caption was not functioning
– Landscape images were not cropping properly (still working on image quality)
– Quotations in the caption were causing crash problems
– Numerous Crash occurrences
This is a short list. There are many more on our Trello.com board that we have fixed.
6). When will 1.1 be released?
We uploaded INVITED 1.1 to the app store this morning. Hopefully by the end of the week, it is approved. At least for the near future, we plan on uploading a new update to the app store once per week.
---