March 4, 2015: Too late to the app game
I have about a 25 minute commute to work and back. This is about the time it takes me to listen to one good podcast discussion.  I have said before that my favorite podcast is Start Up.  I also really like Reply All.
One podcast episode I listened to a while ago was pretty enlightening about Apps, app start ups and the history of the App store.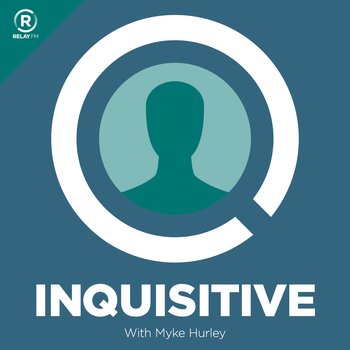 The episode that was informative and pretty discouraging was #28: Behind the App – Bigger than Hollywood – Link here
Out of memory these are the points that stuck with me:
1).  The first couple of years after the Itunes App Store was announced, developers had a pretty even chance at getting their app noticed.  The app store used to have a "new and updated" list of apps that would feature your app whenever an update was released.  These things have now been done away with.
2).  Even great apps may no longer be noticed.
3).  It is becoming increasingly more risky and expensive to create, market and count on an app for income.  Their recommendation was basically, don't quit your job to make an app.
So, just like most steps of my life, I have caught onto the craze towards the tail end when it is more difficult to compete.  There is something about my conservative nature that causes this to happen.  I am glad to have a flexible enough job that allows me to create Invited and give it time to develop and grow before I think about making it a career.
Update on New App Developments
1).  Our financial accountability app will be finished by the end of March;
2).  I have signed a contract for database usage on a new app that we will begin soon.  Our target price is $3.99 per download.  More details later.
---
March 2, 2015: Going 'Hipster'
So, a group of college kids got a hold of Invited.  I was nervous.  This is obviously a targeted crowd for any app that wants real and quick popularity.  But, Invited isn't necessarily geared towards College Social Media Exchange.  I can imagine that it would be great for study groups and discussion, but as far as being used to improve one's social life, I don't think it is the best app for that.
Here is the feedback I received:
Icon
1).  The Icon Sucks (We have changed it, see below)
Ability to search Groups
2).  Users should be able to search by groups and ask to join groups (I am not changing on this.  This is part of my unwritten Invited bylaws.  I don't want users to be able to search by groups or see what groups you belong to.  So sorry college kids, I am not moving on this).
I can see how this will limit group sizes.  Say for instance you are a student of a Philosophy 101 class and there are 500 students.  Maybe the professor would like to have a class group.  So, the professor puts up on the board: "please join the Philosophy 101 Invited Group."
It would be easier if the students could just search for the group and ask to join or put a password in to join.  I understand the concept.
But.
It is not for invited.  Invited is a One by One search and Invite app.  This may limit group sizes and may mean that groups grow slowly.
So be it.  I believe that it will increase group strength.  I am not flexible on this point.  Group privacy is a huge thing for me.
The Design needs to be more "Hipster"
3).  Basically our design looks like a "nintendo mario game".  It is bubbly and crap.  I can see their issue here.  We are redesigning now.
Again, I don't know if "hipster" is the niche route that Invited will take.  But, I'm willing to try.
Android "a Mess"
4).  The college groups said that the android version of Invited is a disaster and not comparable to IOS.  I agreed with them and am committed to fixing this.
Upvotes
The most contested issue is with the discussion upvote process.  Some college age adults LOVE that the upvoted comments rise to the top of the discussion page.  Some college age adults HATE that the upvoted comments rise to the top of the discussion page.
Me?  I love it.  I agree that it takes getting used to.  At first, the comments may seem that they get moved out of order.  However, once a user learns Invited and how to properly reply to comments, it becomes intuitive and great.
Upvoting comments creates an atmosphere where users care about what they say.  Comments become more thoughtful, witty and relevant.
---
February 23, 2015: New Icon
Most people hate the Invited Icon.  What do they hate about it?  It sucks.  So, a college designer sent me a free icon that she created.  Looks fine to me.  It should be live on the mobile app stores within 2 weeks:  The problem is now I have to remember everywhere I put the old one (Facebook, twitter, appthink.org, etc) and swap it.
February 18, 2015: Invited for Android
Invited was approved by the Google Play Store and is ready for download for Android:
By Levi: February 18, 2015
---
February 17, 2015: Creating a Google Play Feature Graphic
We are preparing to upload to the google app store for Android.  I think it will be done by tomorrow.  One of the non-optional requirements is to upload a "feature graphic".  This is basically an after thought for me.  1).  I don't have a design eye; 2). The odds of us getting Invited as a featured app on google is pretty much 0.  But, in order to upload the app, we have to design the graphic.  So here it is:
By Levi: February 17, 2015
---



February 6, 2015: Sucky Social Media
In an effort to increase the visibility of the Invited app, I am beginning a blog campaign.  The goal is the slowly increase the likelihood that someone will find and download the Invited app by using an organic search.
I have done similar campaigns before for different blogs.  There are advantages and disadvantages.  The positive is that it is free.  I'm generally making my own content (except for one blog article written below by my 12 year old niece). The disadvantages are that it is very slow exposure (it may take google months or years to move these articles up high enough to even matter) and it takes a lot of time and effort to blog.
Here are a few of our recent blog posts:
By Julia: February 6, 2015
By Levi: February 2, 2015
By Levi: February 2, 2015
---
February 2, 2015: Design Changes
The one consistent complaint that I receive is about Registration and Signing In.  New users are having a difficult time trying to figure out how to sign up.  It is just not intuitive enough.  And I agree with them.  Our login page design is stupidly confusing.  Here:
There are triangles, words everywhere and it is too confusing.  If you are a new user and want to sign in with Email you would click on the Email triangle at the bottom.  If you want to sign in with Facebook/Twitter, you would click either of those.
So, we are simplifying the login page design, removing the triangles and adding a sign up button.  What I like about our login concept is that it is all done on one page.  You can enter your sign in credentials on the same page that you see when you enter the app.  I think some apps are getting way out of control with the many pages the user has to scroll through before they can sign in.
This new design will be implemented with 1.0.3 hopefully by the end of the week.
New Tab Buttons:
I have also made changes to bottom row tabs.  This is what the tab bar will look like with the new update:
Any Real Growth Recently?
No, not really.
---
January 26, 2015: One Month – Not Viral
This week will mark one month since Invited was released.  Has it gone viral?  Ha.  No.  In a way, I am glad because there are so many things to do before I am satisfied with the quality of the app.  There are so many issues that come up.  Here are a couple recent issues that we have been dealing with:
1).  Problems with Creating a New Group
I was informed today that when a new user was trying to create a new group, they couldn't do it.  I had them run me through what the problem was.  It took me a few tries to realize that the apostrophe ' was causing the problem.  Special characters (&, $, ", ', ) cause problems unless you adjust the backend settings.
So, when a user was typing an apostrophe into the create a group text box:
They would get this error box:
I don't know how many users have tried to create a group, have used a special character, have gotten frustrated and deleted the app, but I'm sure more than one.  We will fix this issue.
Iphone 6 Compatibility
We started building Invited at the end of Spring 2014, well before the Iphone 6 announcement.  So, we made it compatible with Iphone 5.  There are MANY issues that we are working on to create a better user experience with an iphone 6.  One of the major issues is Image Quality and Upload experience:
Say for example you want to upload a photo of your kids mini motorcycle:
The image uploader shows that the WHOLE photo is within the height and width requirements to fit into an upload:
However, the next screen actually crops out from the top and from the sides:
The End result is a cropped photo that looks too blurry:
We are working on fixing this.  One delay is that my co-developer in INDIA doesn't have an Iphone yet.  Ha.  This is bad.  We are working on getting him one.
Invited 1.0.2
Apple has approved our 2nd update.  This update is kind of cool.  It allows the user to "Upvote" reply comments and the user to see who has upvoted their comments.
---
January 22, 2015: Money Question Again
Why do I make apps?  I must hear that question once a day and that is a lot for a guy that hardly talks to anyone.
Do I do it for Money$$$?
You see that is a difficult question to answer.  If I say:
"yes, I believe that my apps will be profitable soon, I hope to quit my job and make a good living creating apps"
than people think I am 1). weird, 2). hate my current job, 3). am an overly optimistic wannabe entrepreneur and they start questioning my sanity.  If I say:
"It is purely a hobby"
Than people think I am wasting my time and money.
The honest truth is that the answer fits somewhere in between.  I absolutely love dreaming up apps and creating them.  It gives me early morning, late night and lunchtime purpose.  It fits the empty OCD gaps in my brain.  The truth is:
I would never create an app that I didn't plan on using
I cannot create based on what someone else may like or use.  I have to create what I will use and then hope that there are enough people like me to make money on it.
The best compliment that I have received on invited is from my Mom (who hates most entrepreneurial things): She said simply:
I Love This App – From Mom
Frankly, I feel satisfied with the success of Invited.  My family and extended family use it everyday, far more now than Instagram and Facebook.  It is a simple way to have great discussion.
We have good, lively, entertaining conversations, thoughts and life sharing.  My niece set up a group called "professional Photographs".  I asked to join (and she sent me an invitation), just so I could peak in on what was happening in this group:
She posted this
I posted this:
Than we discussed:
Update on the New App?
I am excited for my new app also.  It will be used everyday between me and my wife.  Our designer has started the process.  I will be using the same money guy that I use on appthink.org (because I already purchased the graphic and wanted to save money)
---



January 14, 2015: Second app progress
I have completed the wireframes and started the design process on my second app.  I underestimated the amount of time I would still be putting into INVITED.  Invited will still be and will probably always be my #1 priority.  But my mind went into creation mode again and I couldn't suppress it.
This next app will be A WHOLE LOT SIMPLER.  It is in the Finance/Budget sector and will be a simple way for couples to monitor spending and track their monthly budgets.  I have tried many budget apps.  There hasn't been anything that I have stuck with.  So, I'll build my own.
---
January 12, 2015: Sustainable, long term growth
Along with the never ending technical glitches and questions, most of the conversations I have with interested people are regarding marketing, growth and when Invited will "go viral".  My canned response is it is not going to go viral, I hope it grows and Most Apps Fail.
The thing with the Invited app is that it fosters online relationships and communities.  It is not a fad app or game app that will rise and fall with the waves of popularity.
I have enjoyed my time on Invited.  I really believe that even if it wasn't my app, it would be the first one that I check and the one that I check most often during the day.  Unlike Instagram, I have selected the people that I want to share with in my group.  I feel comfortable here and I enjoy it.
I read this Yahoo article about the Kim Kardashian app today.  It has been wildly popular in the mobile gaming app stores.  I have never played it, but I have followed it to see where it would end up.  They have talked about it being worth $200 million or more.  
Catch the Vision
If people will slowly catch the vision of Invited, I do think it has potential of becoming a household name app.  It will never be Instagram and it will never be facebook.  But it is a nice way to discuss relevant issues within a private group setting where you feel comfortable.  Find a group of friends that you feel you have common interests with.  Start a discussion and see where it goes.
---
January 9, 2015: Android coming soon…
Invited 1.0.1 took less than 24 hours to be reviewed by apple and approved.  It is a pretty big step up from Invited 1.0.  A lot less glitchy and some better functions.  It will only approve from here.  Our list for 1.0.2 is about 50 things.  The biggest thing is the Push notifications.  We still didn't get those to work with 1.0.1.
No Money/Time for Marketing
People ask me what I plan to do to market Invited.  I hope it markets itself.  I don't have time or money in the budget to spend on marketing.  I know it will be a slow growth, but I remain sold that if I work on technical improvements and user experience, it will grow on its own.  I don't want to over market the user experience.
We will hopefully be ready to release the Android version by the end of January.
Positive Experience so Far
I wish people would spend 2 weeks testing out Invited with their family or group of friends/book club, study group, church group, etc.  They will find that it is beautifully private, pretty intuitive and highly addicting.  Our family has thoroughly enjoyed it.  I have 3 brothers that would definitely tell me if they hated it.
Later this week I will discuss the updates that we are working on for 1.0.2….
---
January 5, 2015: Much to Do
I knew that as soon as the app was approved, my life would get busier.  And it has.  The problem is trying to fit the extra busy into an already busy schedule.  There have been many well meaning inquiries and advice texts/emails/phone calls/conversations.
Here is a list of some of the BIGGEST complaints so far (there are many more than this):
1).  How do I register?  My three icons (facebook, twitter, email) were not intuitive enough for some users.  So, for 1.1 we have added the three words "Register below with"
2).  Crash with Upload: Users with a slow network connection or lapse in connectivity would get the never ending Loading circle.  Even when they disabled the app and came back, it would be loading loading loading.  We fixed this with 1.1.  Now when the user gets a fail response, the app will stop loading.  I hope.
3).  Goodbye VIDEO – for now:  We have not been able to improve our video experience well enough to have it work properly.  There are frontend, backend, database issues that we are still working on.  So for 1.1 we have removed video.  Will this hurt the user experience?  I don't know.  I rarely post videos, but some people might.  We will continue working this video issue until we are satisfied that it should be implemented again.
4).  Upgrades – Push Notifications and Group Alert
 Along with fixes, there are a couple of upgrades to 1.1.  First of all, we have implemented push notifications for the following events: User receives an invitation; User replies to your comment; User comments on your post.
Also, we have implemented a "Group Alert" function.  When you share a thought with your group and you want to alert them to it, you can check mark this box and all of the users in your group will receive an alert by push notification:
5).  Here are more issues we have resolved in 1.1
– Sentence sometimes cut off in discussion page
– The stop character count over image caption was not functioning
– Landscape images were not cropping properly (still working on image quality)
– Quotations in the caption were causing crash problems
– Numerous Crash occurrences
This is a short list.  There are many more on our Trello.com board that we have fixed.
6).  When will 1.1 be released?
 We uploaded INVITED 1.1 to the app store this morning.  Hopefully by the end of the week, it is approved.  At least for the near future, we plan on uploading a new update to the app store once per week.
---
January 1, 2015: Thank you Joey Newton
I promised myself that I would NEVER write my own review, or have someone write a review for me.  I don't like the idea of manufacturing reviews or manipulating the review process.  Not my thing…..  So, when I went to look in the reviews, I was surprised to find such a perfect first review.  It captures exactly the experience that I am trying to create for the user.
Many Glitches Still
Believe me, my text messages are lighting up with all of the questions, problems and glitches in INVITED.  There are MANY.  With the release of the Iphone 6, we didn't solve all of the problems yet.  Here are a few of the major problems that we are working are (There is well over 100)
1).  VIDEO:  I think we are going to have to disable the video upload until 1.2.  It is just a problem for us right now.  We need to fix this process.
2).  Editing Comments: app crashes
3).  Sentences cutting off in the discussion page;
4). Duplicate posts showing up;
5).  Push notifications: Will be resolved in version 1.1
6).  MANY MANY More Issues
We are working to release 1.1 by early next week (We will than have to wait for apple to review it).  There is much to improve on and much to be done.
Anyways.  I thank Joey Newton, whoever you are.  You could have creamed us on a lot of these issues.  I'm glad you didn't.

December 29, 2014: APPROVED!
HERE IS the link to download Invited onto your Iphone: https://itunes.apple.com/WebObjects/MZStore.woa/wa/viewSoftware?id=946502594&mt=8
December 15, 2014: Rejected
Apple Rejects Invited. No Problem.
December 10, 2014: Waiting on Apple
We have been waiting 10.5 days on apple to look at our app.  So far no word.  We have started working on the website to compliment the app.  It is going to be awesome.  Better than Facebook, I hope.
I got an early christmas present though:
December 4, 2014: Minor Emergencies
---
November 28, 2014: "Waiting for Review"
Average wait time: 5-10 Days:
Invited APP status: "Waiting for Review"

— Invited App (@invited_app) November 29, 2014
November 18, 2014: Facebook Groups
Facebook just keeps pumping out apps that are similar to Invited.  They won't leave me alone.  First it was Rooms and now it is a stand alone Facebook Groups App.
"No one is really doing this out there. We think what we offer is unique", says the Groups app's project manager Shirley Sum. link here
Actually Shirley Sum, I'm doing this.  Oh well.  I can compete with facebook.  Me against the world.
Facebook trying to put Invited out of business with its new Group App? ;} http://t.co/AZZBvRD7Kd

— Invited App (@invited_app) November 18, 2014
November 17, 2014: 100% Done Before Thanksgiving
We are down to 19 items on my Trello.com "To Do" list. We would have uploaded to the app store last week, but with the change of servers (from bluehost to Amazon AWS) there were some complications that caused delays. We are now finishing our Push Notifications (User will receive an alert to their phone when they have been invited to a group). We didn't want to send notifications all the time, like when a user comments on a post, etc. Too many push notifications causes people to delete an app from their phone.
I will let you know when it has been submitted and when we get a response from Apple.


---
November 12, 2014: How will INVITED make Money?
The question I generally get from people after I explain my app and show them the beta version, is "How do you plan on making from this app".  Let's explore this a little today:
November 4, 2014: No Deadline:
My last post says "One Week Away" from submitting to the app store.  HA.  That is so funny that I wrote that.  It is wrong.  It was right when I wrote it.  But it is so wrong now that it hurts my head.
I'm going to quit giving myself a deadline.  It will get done as fast as I can get it done and as fast as I can push people to wrap it up.  Every task I conclude, creates about 10 additional tasks that need to be done.  I tried hiring 2 more coders to help, but there were MAJOR conflicts between coders.
One told the other to Shut the F up.  That was just the beginning.  It was fun to watch, but I had to separate them.
Now, I am working on smaller timelines to remain sane.  I could literally release Invited today and it would be my favorite app.  But, I'm going to wait until the wrinkles are ironed it and release it as close to perfect as I can.
October 30, 2014: One Week Away:
I am one week away from submitting an app to the App Store that we feel is better than Instagram #invited #app

— Invited App (@invited_app) October 30, 2014
And this is the Icon that I settled on.  The great thing about being an Independent app developer is that I can make my own decisions.  No need to round table.  No focus groups.  Just make a decision and move on.
Here it is:
Here let's compare it to the new Facebook Rooms Icon.  Mine cost $50 and took 30 minutes.  I'm sure Facebook's Rooms Icon cost closer to $50k dollars and took weeks or maybe even months to settle on:
October 27, 2014: Designing the ICON:
Relying on others feedback on these designs.  I'm not a design guy, I prefer functional creation.  Here are some of the app icons we are sorting through to come up with a winner:
I like #2 and #5.
October 23, 2014: Tough to Compete…..
Update on Facebook Rooms: So my initial reaction to Facebook's latest app called Rooms was this:
Screwed. http://t.co/4juQNoeFGq pic.twitter.com/hSIPzuNUhZ

— Invited App (@invited_app) October 23, 2014
I like Rooms.  It has some engineering and cool features (like invitation by QR code) that INVITED is not able to replicate.  It is smooth and sleek.  It has an old school (circa AOL) design.  The premise is to create groups of equally minded people and either open it up for public invitation or by selective invitation.
Will Rooms kill INVITED?
It might.  And if doesn't, another app will come along that might.  Did Facebook take INVITED's ideas?  No.  They are different.  They are similar but Really Different.
I did receive some solace from the Rooms launching article:
So I was talking to Evan Spiegel, the founder of Snapchat, on Twitter, and he tweeted at me that Snapchat took a year before it had any growth at all, and a lot of products these days he thinks see this unnecessary pressure to grow quicker, and I think that's very true.  So I think if anything, Facebook's a great place to do this because Mark understands that if you're going to build something novel and new, it's going to take a while for people to get it and it's going to take a while for people to grow.  Techcrunch article here
I don't feel the enormous pressure to GROW quickly.  Yes, it would be nice, but not necessary.  I'm certainly committed to long term success and can weather storms as they come.  I will guarantee that INVITED Users will get used to a reliable product that will provide sustainable relationship building and enlightening discussions with peers.
Connecting with Family members will be easier and more secure.
Connecting with Peers of your choosing will provide opportunity for discussion and relationship building.
Update Over…..
Businesses and Developers with Unlimited funds (ie Facebook) just pump out apps.  They have full time staffs related to ideas, creation, design, development, backend hosting, coding, you name it they have full teams of high level and low level staff and engineers.
I am one person.  I have one coder.  I have a designer that works late after his full time job at night for the pennies that I can afford to give him.
Facebook has released, or is releasing a new app called Rooms.  It is an internet forum sharing app that has an anonymous aspect to it.  Concept sounds neat.  It still doesn't afford that which INVITED will and that is privacy by groups and invitations.  I do like the anonymous apps out there (ie Whisper, Secret and Yik Yak) but there is very little by way of relationship building with these.
I am hoping Facebook stays with Instagram and leaves the Invited concept alone.  I am not trying to compete with Instagram.  I can't, nor do I want to.  It is a different concept.  Instagram is "like" driven and has an element of popularity contest that I am staying away from.  Look through your instagram feed.  It has really turned into a commercial with people trying to turn into celebrities.
Re Facebook Rooms app – Tough to Compete with Unlimited Funds – Still Think INVITED will be better: http://t.co/aWs3uAvihu

— Invited App (@invited_app) October 23, 2014
Being an Unfunded Independent app developer is an uphill battle to say the least.  If my concept isn't stolen by the time I get to market, it will be after the release.  There is very little by way of legal protections that I can look to.  I am just going to have to hope that INVITED is Accepted by the masses, catches on quickly and can't be stopped.
Snapchat is an app that I look to.  They have been copied again and again.  Facebook tried to buy Snapchat for $3 Billion and were turned down.  In their spiteful anger, Facebook creates Slingshot to try to compete and bring down snapchat.  So far it hasn't worked.
October 22, 2014: My Favorite Podcast
I'm a podcast fan.  I listen to podcasts when I drive, when I exercise and when I mow my lawn.  I would love to start a podcast in conjunction with appthink.org and with the launch of INVITED.  I have brainstormed many different potential ideas.  Here are some:
1).  A "Rest of the Story" type podcast (similar to Paul Harvey)
2).  A "Wish I had a different Job" type podcast where I complain about my current job while chronicling my efforts to find something new.
3).  A Mr. Rodgers type podcast using my kids as actors.
4).  A how to create App and Websites podcast.
I have formulated numerous scripts and even recorded my voice a few times to test it out……
READ MORE HERE ABOUT MY FAVORITE PODCAST AND MY ATTEMPTS AT PODCASTING
October 22, 2014
October 21, 2014: Social Media Updates
Invited App is new to Twitter. I like this……Thank you Reddit https://t.co/L7gFWxnqaT

— Invited App (@invited_app) October 21, 2014
Instagram: Invitedapp
October 20, 2014: Changed the Name Again
Look up at the new banner.  I have changed the name of this website again and am narrowing the approach to this blog.  This is largely due to the upcoming release of INVITED.  Read more Here…..
October 20, 2014
October 16, 2014: Updates
Time is flying by.  I am putting about 3-5 hours per day on INVITED now.  I usually try to get most of it done in the morning before work, but I usually have issues that I need to resolve before I go to bed at night.  Lunch breaks are more often then not spent working on INVITED.  We are getting Close.  We are finishing some of the design elements and working on others.  This is how the Discussion page (What I believe is the most important page of INVITED) will look like:
How the Discussion Page will Work
The photo & Caption are at the top so the users will know what they are discussing.  These will scroll up and out of view when the user scrolls through comments.  Original comments will have the rounded square profile photo and reply comments will be circle.  The text of the comments will be embedded in a white background.  The + sign will start an original comment.  When the user clicks on any comment, this pop up will show:
The user can Reply – Edit  – Upvote or Delete.  Every upvote on a chain of comments is counted and the highest upvoted comment chain on the discussion page moves to the top of the page (similar to how Reddit works).
HOUSENOODLE UPDATE
HouseNoodle.com underwent some major revisions this past week.  First of all the User will now be able to login entirely with their Facebook account (without signing up with HouseNoodle or providing us with any user information):
We have also added a Yahoo Search API to the website.  This is more difficult than it sounds. The search results are eerily similar to Bing.  Almost Exactly, really:
And there is a new look to the Drag and Drop design:
October 13, 2014: New Login Page
I have been looking at istock and other stock photo websites for too long now.  I have plugged in everything from the ridiculous:
to Pretty Colorful:
I think I am going to settle on this one.  I know it is not perfect and there is probably better out there.  But frankly, I am not a design guy, I am a functional creator and this just isn't something I want to spend more time on.  Plus, this is my brother and his photo is free:
New Login Page: pic.twitter.com/2Q8kKsIjqM

— Invited App (@invited_app) October 13, 2014
October 10, 2014: End of September?
Some Curious SpecDuo followers have questioned the date listed on the INVITED website: ONLYINVITED.com:
So, September has come and gone and we are already well into October and yet there is still no Invited on the App Store.  So, why don't I change the website?  Where is Invited?
Frankly, I haven't had a chance to change the website.  Life is busy right now.  To try to start an App brand from scratch takes a lot of work.  There is the INVITED Facebook, Invited Instagram and Invited Twitter .  I don't want to run these.  I don't want to pay someone else to at this point either though.  So, they are there but without much interaction or updating.
INVITED is getting Sooo close.  There are still about 100 things to do, but the list is decreasing.  We have spent the last couple of weeks working out kinks in the design, video functionality and discussion.
We have implemented the Bottom Tab bar which I really like.  It is a very simple design that changes colors when touched.  There is a Home Page (With the sharing/discussion), a Group Page (That shows the groups you are in and allows you to create groups and see the users in your groups), a + (image, video, thought upload page), a notification page (notifies you when someone replies to your comment, upvotes your comment, adds discussion to your post, etc), and a profile page.  My goal was for simplicity in design and ease of use.
I hate the Word LIKE
One functionality that we recently added was to assign the discussion with the most 'Upvotes' to the top of the Discussion page.  So, if there is a chain of discussion that is appealing to the group it will show at top (kind of like Reddit).
I hate the word LIKE.  You will not see that word anywhere on the INVITED app.  It is a cop out and silences discussion.  I think it has effectively hurt Instagram, facebook and every other social media app.  Here is my recent discussion on like driven social communities:
So – when will INVITED be Done?
OUR Goal is now the end of October.  We are moving as anxiously as we can towards reaching that goal.
October 6, 2014: Getting Anxious
Another week has gone by and we are still not Ready to release INVITED.  The closer it gets, the more anxious and tense I get.  There are just too many issues right now to release it.  My developer would have liked to released it today.  I was firm that it is not ready.  I said, let's finish it this week, test it all next week and hopefully have it released by Oct 20th.
At $1 a Year, Zuckerberg making more with WhatsApp than CEO of INVITED app: http://t.co/7SzUf1HUPX

— Invited App (@invited_app) October 6, 2014
October 2, 2014: Maybe Changing Design
Triangles?
or Squares?
September 30, 2014: Testing…..
I spend about 30min to 1 hr every day testing and improving invited.  We have been working on the discussion page the past two weeks.  It is an improvement over instagram.  It will have these characteristics which I believe make it more inviting of quality discussion:
1).  Large letters and easy to read spacing
2). Ability to add photos to the discussion section and zoom in on photos
3).  Ability to easily edit comments
4).  Ability to up vote/like discussion chains that will move the discussion to the top of the page
5).  Ability to link to a website/app/url directly from the comment section
September 25, 2014: More Delay
I'm sitting here tonight at home on Skype with my development team leader.  He is frustrated.  He feels like I am nit picking his work.  I think he is right.  I have been too hard on him lately.  I really wanted to meet our end of the month deadline, but in doing so I have become obnoxiously controlling.  So, I apologized.  I told him that we should cancel the deadline and just work towards perfecting what we have left to do and release it when it is naturally ready.
I think that took a big load off of his mind and relieved some of his stress.  We are still shooting for early October but I will be less demanding.  I want the first product to be great.  It won't be perfect and we are committed to its long term success and improvement, but I want INVITED 1.0 to be great.
We are starting to think of how to market the app.  We know that it is going to have to be cheap.  We just don't have the budget right now to spend a lot marketing it.  We will brainstorm some of what we have come up with.  Hoping that the popularity of the app will create some buzz by itself.
How much would the "My selfie has 100 likes" actor cost for an app marketing video? https://t.co/lY63TAFKYe

— Invited App (@invited_app) September 24, 2014
September 23, 2014: What I want for Christmas
Hey Heather (my wife), if you are reading this (if you still read my blog – which I think you probably don't anymore).  I would say there is about a 25% chance that you look at SpecDuo.com once a week.  You just aren't AS into my new project (INVITED app) as you were into our Spec Home.  I would still appreciate any guest posts when you have time.  I miss your guest posts.
But, if you happen to come here to see what I'm spending our money on, please take notice that this is what I want for Christmas:
A 1938 restored Soviet Style bike.  If we can't afford it, I'm willing to trade in my 2001 Ford F-150 with 173k miles on it.  Thank you.

September 22, 2014: Two Weeks
An innovative new #private #socialmedia app based on Groups and Invitations will be released in 2 weeks pic.twitter.com/uBbL9U0eGi

— Invited App (@invited_app) September 22, 2014
September 15, 2014: Burning the Candle on Both Ends
If you have checked the app store, INVITED is not there yet.  It is getting awfully close though.  I have been spending late nights and really early mornings working on it with my team that is overseas.  Their days are my nights, so there has been some lost sleep working out the 'final' kinks.  When I say Final, I actually mean a list of about 100 items that need to be improved, repaired or replaced before I feel comfortable submitting INVITED to the Apple App Store.
Will the FIRST INVITED be Perfect?
No.  It will be great and a favorite app but it will not be perfect.  I already have in my mind and in discussions with the developers changes that I want to make for the first update.  However, the bones are in place for a long term app with a lot of potential.
What is the Risk?
The risk is the money, time and effort that I have already put into INVITED.  The App could still easily flop and drift away into app store oblivion.  If it does there will be some naysayers, mockers and disappointed people.  'Tis life.  When we built our first spec home, there were people laughing all along the way.  It is not something that bothers me at all.  It is part of the life of an entrepreneur.    Anytime you take a step out into the unknown, there will always be those that would point fingers and laugh.
What is the Upside?
My goal, as stated previously, is to build INVITED into a brand.  I want to be able to earn money from investors after it is launched, create a company that earns money, hire an employee and eventually quit my job.  I will continue to work towards this goal until I run out of expendable money, the app fails or the market rejects INVITED.
---